https://naalaa.com/n7/N7_230422.zip
Above is the link to a new version with the following changes:
2023-04-22
Added buttons to hide the console and the function list in ned

Changed and added some functions in the wolf3d library and improved its performance (a lot)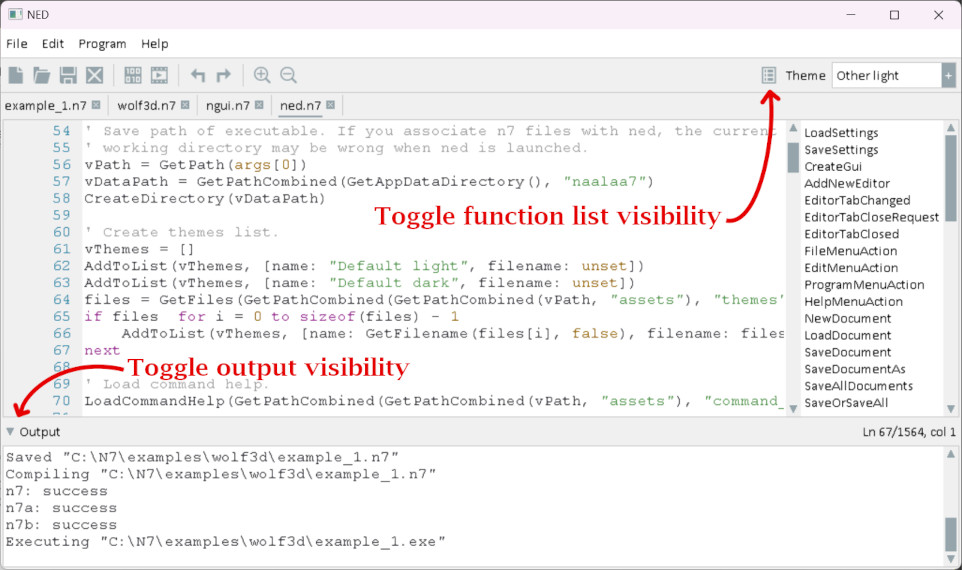 Edit
The new wolf3d example (N7/examples/wolf3d/example_6.n7) displays the number of frames per second at the bottom of the screen. I'm curious about what it shows on your computers (and how powerful they are). It should run a lot faster than both the n6 raycaster and gloom libraries. Also, when you hide the output area in ned, you can still see the last message next to "Output".