The "create font" command doesn't work on Linux (yet). But there are two tools in the tools/font_tools folder with which you can create naalaa fonts.
font_ed
let's you draw fonts from scratch. The default font and the fonts for NED were created with this tool. It's pretty hard work though
bmfont_converter
let's you convert fonts from a standard bitmap font format to naalaa's own format. There are some tools available for creating this type of fonts, but I'm not sure if they're available for Linux. This online tool seems to work though:
http://kvazars.com/littera/
There are lots of buttons and thingies to press, but I just went for the "Export" button directly to see if it worked, and it did.
Once you've downloaded the generated zip file, extract the files, (font.fnt and font.png), somewhere. Launch naalaa's bmfont_converter, press "Load FNT file" and select the extracted font.fnt. You should then see some sample text printed in the window.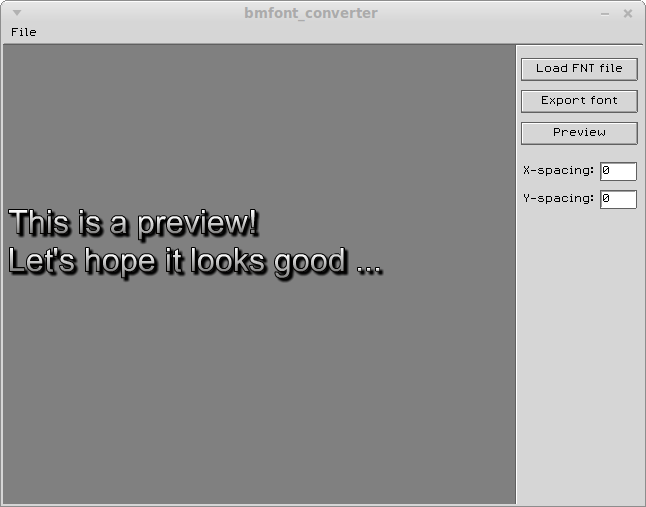 Click "Export font" and give the font a name, such as "my_font". This generates "my_font.txt" and "my_font.png". Now you have a font that works in naalaa!
In your naalaa program, you can load the font with:
Code:
load font 0, "my_font.txt", "my_font.png"
I haven't messed around with the online tool yet. But there seems to be lots of settings for gradients, shadows, strokes and stuff, very handy
Edit
 I guess bmfont_conveter could be useful on Windows too, since most tools that generate this type of fonts have many cool built in effects.