Alright, I don't want to hijack Rick's thread (
http://www.naalaa.com/community/showthread.php?tid=84
).
Here's an example of using "painter's algorithm" with the Simple3D library to render rectangles from back to front.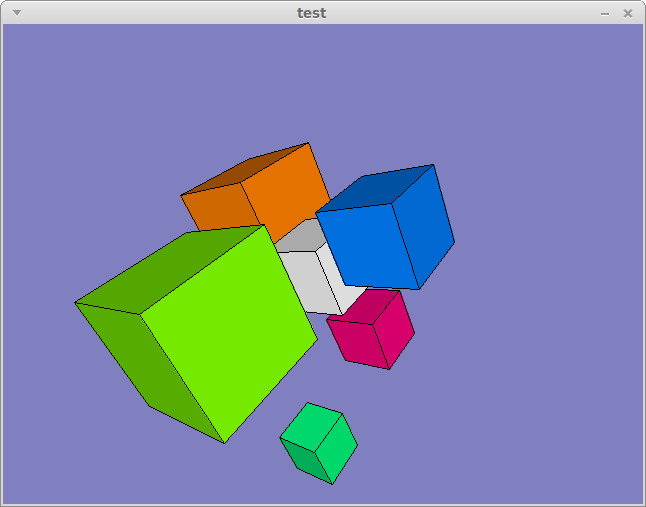 I had do add two functions to the library (for transforming points and vectors without the screen space projection step). So I've included a new version of the library in the zip. I compiled it on Linux, and if the test program doesn't run on Windows (I'm not sure about this), open Simple3D.txt in NED and press F8 to re-compile the library.
Apart from the depth sort, I also do "backface culling" to skip rendering polygons that doesn't "face" the camera. And I also do some simple ambient and diffuse shading.
If you find any use of all this, I'll gladly explain things in greater detail, write some more examples and maybe even hide things away in a library.