This is a small "NED" update - the compiler or runtime haven't changed. But it also includes a 5 step tutorial for a breakout:ish game using the tilemap library.
https://naalaa.com/n7/N7_220512.zip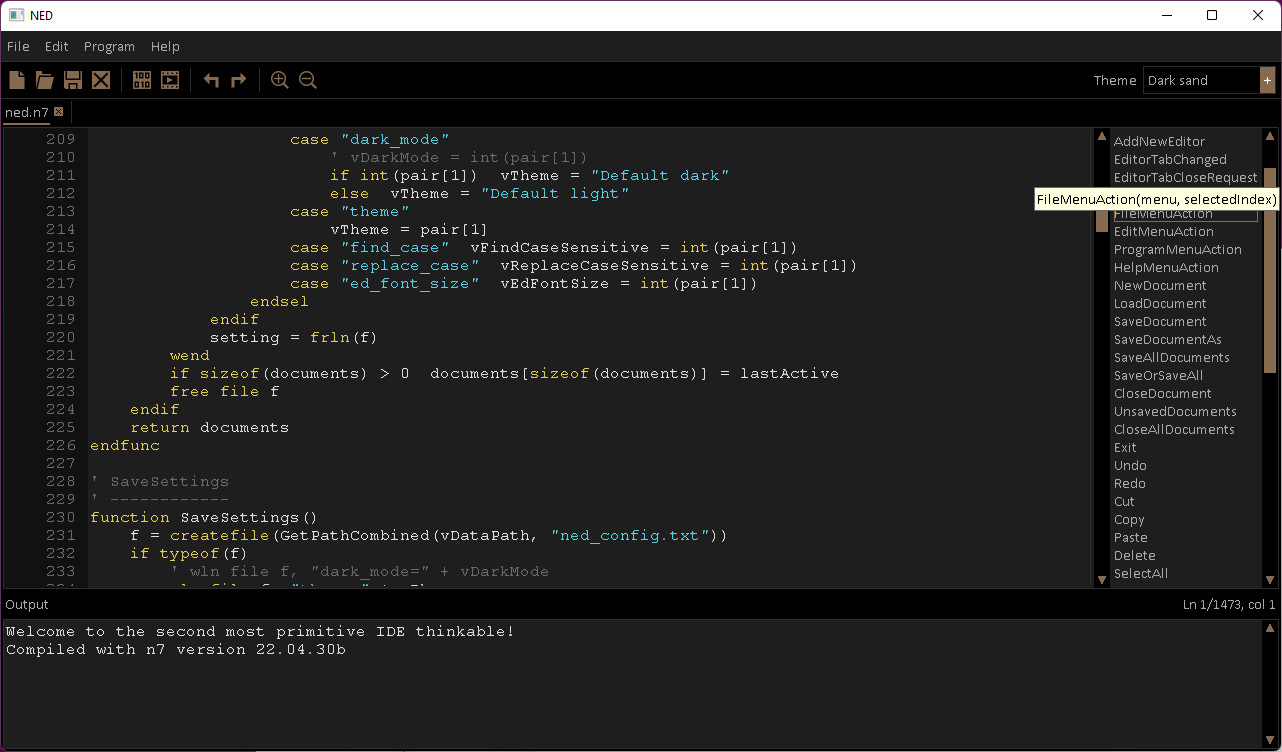 Now you can navigate your source code a bit easier through the function list on the right. Click on a function in the list to jump to its location or hover over it with the mouse cursor to view parameter information in a tooltip.
Release notes
2022-05-12
* Added syntax help to NED
* Added function lists to NED
* Fixed some bugs in the tilemap library